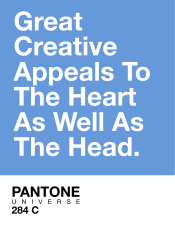 In a restored turn-of-the-century mill-house in the Historic District of Roswell, Georgia, the storytellers at Ogden-Ritenour are busy creating.
They're working for clients as varied as an international credit card processor, a community bank, a global mining company, a cutting edge skate park, a custom home builder, a financial services firm, a five-star luxury hotel, a world-class spa, a local animal shelter, a family diner, a land grand State University, and a consortium of crypto currency revolutionaries.
Story boards are sketched, videos edited, headlines written, color palettes and paper samples reviewed, logos cursed, and someone is playing guitar in the corner.
The ideas. The stories. The concepts. They're all pushed, pulled, written, and re-written to the point of exhaustion. And it's exhilarating.
All of this makes it difficult to know exactly what Ogden-Ritenour is. It's not a traditional advertising agency, video production company, graphic design studio, digital design shop or brand consulting firm. It's all of these and more.
It's not a cafe, art gallery, or music studio. Although it is home to a mean cup of coffee and late night jam sessions with clients and friends.
One thing is clear; Ogden-Ritenour is busy creating in its own unique way. Have a story to tell? Let's talk.